An open, unattended pool is a hazard waiting to happen. There are all kinds of avoidable issues that can be solved with a proper pool cover in place—including children falling into the pool, debris clogging up the filter and more. If you're looking for the right cover for your pool, let Bob's Swimming Pools assist you. We have access to a great selection of pool safety covers and will help you choose the one that's ideal for you.
In addition to covers, we'll also help you with seasonal pool services, including closing and opening in Anderson, Centerville, Homeland Park, Allen Hills, and Anderson County, SC. Whether you're getting ready for peak swimming season or are closing up before the fall, count on us to help.
Pool Safety Covers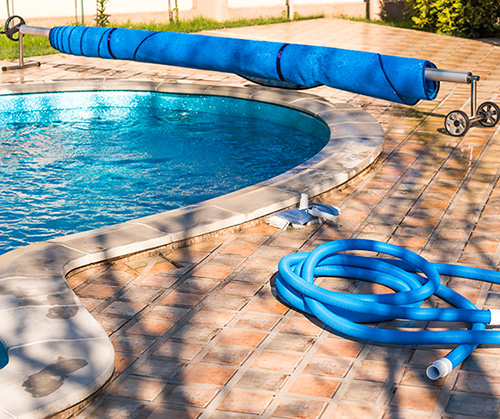 Pool safety covers in Anderson, SC are a must-have accessory for your pool. We stock both mesh and solid pool safety covers, giving you the options you need to properly protect your pool, no matter its size or style. Our covers keep kids, pets, wild animals and debris out of your pool, so you can preserve its integrity all year round.
Opening & Closing of Pools
Opening and closing your pool for the season is a great way to make sure it's getting the necessary attention to weather the next several months properly. In fall, closing in Anderson, SC ensures your poll is properly protected against low temperatures, including having its water level lowered, hardware removed and pool covered.
Protect Your Pool
Whether it needs a simple cover or you're prepping for the season ahead, trust Bob's Swimming Pools to keep your pool safe at all times. Give us a call at (864) 934-9663 for reliable pool liners, pool pump repairs, and other services, delivered by knowledgeable professionals.