Your pool's liner is one of its essential components and needs to be properly maintained and repaired to keep your pool stable and clean. At Bob's Swimming Pools, we're experts on all things involving pool liners in Anderson, Centerville, Homeland Park, Allen Hills, and Anderson County, SC. We'll make sure your liner is always in top condition and that your pool is always protected.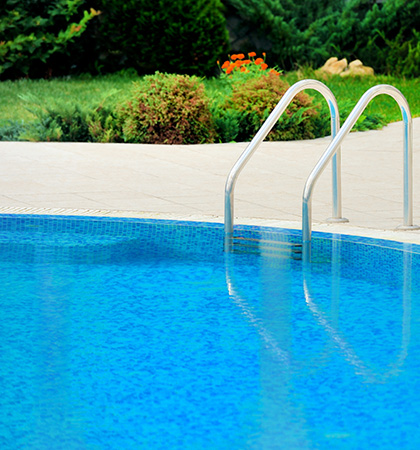 Pool liners:
We provide our customers with high-quality vinyl pool liners that are proven to stand up to the rigors of time. Vinyl is strong and durable and looks great when installed properly. Let our experts properly install a vinyl liner that will last you for years to come.
Pool liner replacement:
If your old pool liner has worn out its welcome and needs to be removed, give us a call for pool liner replacement in Anderson, SC. We'll thoroughly an safely remove your old liner, installing a replacement that looks great and functions flawlessly to protect and preserve your pool.
Pool liner patching:
Has your liner suffered damage to a specific area, but the bulk of the liner is in good condition? We provide pool liner patching in Anderson, SC to repair the damaged area without incurring the cost of a full liner replacement for you. It's a cost-effective way to maintain the integrity of your pool.
Green pool repair:
A green pool is a symptom of pH imbalance and can signal that you need treatment for your water—and potentially repairs for your liner. If you've got a green poll or are having trouble with organic matter in your pool, contact us for an expert solution.
Pool demolition:
If your pool has developed debilitating damage or needs to be torn down to make way for a brand-new installation, our team can help. We're experienced pool demolition experts and can quickly, safely and thoroughly remove your pool.
When it comes to your pool's integrity, don't leave anything to chance. Choose the professionals with years of experience and a true dedication to your satisfaction. Give Bob's Swimming Pools a call today at (864) 934-9663 for more information about any of the pool liners, pool safety covers, or pool filter replacements we offer.